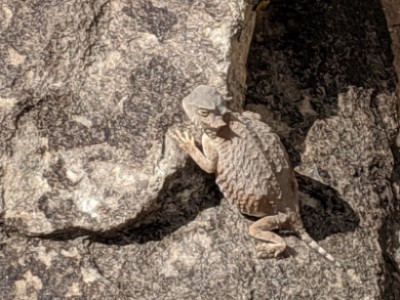 These are some resources for educators, teachers, staff, and school administrators for at-school outdoor learning.
---

COVID-19 Resources, Tips, and Support
Outdoor activities for all grade levels (early childhood through higher education), virtual field trips, and professional development. Includes educational resources for teachers and parents, as well as federal stimulus and advocacy support information. From the North American Association for Environmental Education (NAAEE).

NM Mesa – STEM and Environmental Education Activities for New Mexico
Downloadable "Grab & Go" activities developed for at-home learning. The list is updated every week. From New Mexico Mathematics, Engineering, and Science Achievement (NM MESA).

Resources for Family Science Learning
Multiple sets of guidelines and support documents developed through the Community Projects Initiative to address immediate and long-term needs of the membership and greater science education community. Includes information for parents and educators. From the Council of State Science Supervisors (CSSS).

Northern New Mexico STEAM Hub
Family-friendly and place-based learning in Science, Technology, Engineering, Arts, & Math. Provides links to many at-home materials and resources available on other websites. From the LANL Foundation, the Los Alamos National Laboratory and Triad National Security, LLC, and the Community Learning Network.

Shifting Towards Equity: Community Visioning for Outdoor and Environmental Learning during and after COVID-19
A brief summary of the July 2020 virtual summit, which was attended by over 130 environmental and outdoor educators from across the country. Includes links to presentation videos, resources and tools. Hosted by the NAAEE affiliate network members in New Mexico, Colorado and Maine.

eeGuidance for Reopening Schools
Recommendations developed based on more than 65 community feedback calls conducted with hundreds of environmental and outdoor learning providers from around the country. Includes links to tool kits, webinars and other resources. From NAAEE.

National COVID-19 Outdoor Learning Initiative
Information to help schools and districts reopen safely and equitably using outdoor spaces as strategic, cost-effective tools to increase capacity with physical distancing measures in place. Includes links to videos, resources and planning tools. From Green Schoolyards America and the National COVID-19 Outdoor Learning Initiative.

Teaching Science and Engineering during a Crisis
Describes how to apply the Framework for K-12 Science Education: Practices, Crosscutting Concepts, and Core Ideas in a time of great uncertainty such as the COVID-19 pandemic. This Framework is the foundational document for science standards in 44 US states and for the Next Generation Science Standards (NGSS).